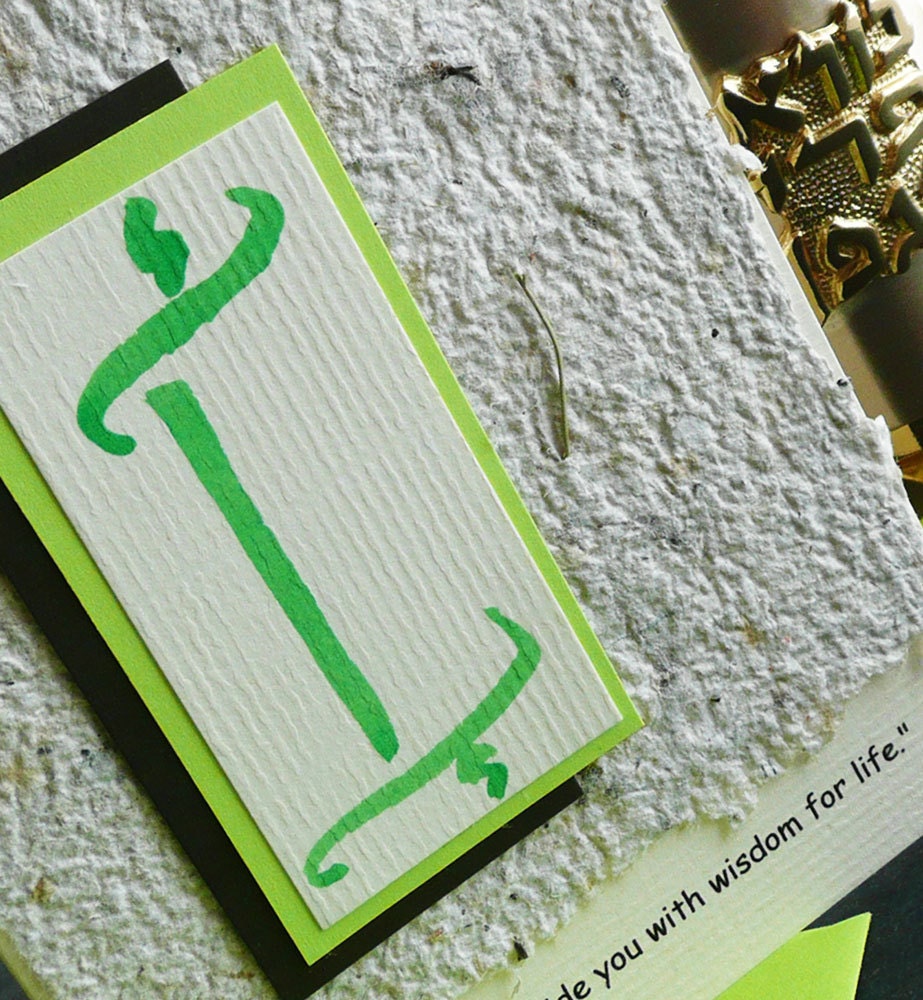 I have created this stylized painting of a Torah, for my Bar and Bat Mitzvah Cards and Invitations. This one is hand painted in lime green and mounted on lime and chocolate cardstock. that is then placed on hand made recycled paper made by me using recycled computer paper, colored paper tissue paper and white Star of David confetti.
The quote "May the Torah guide you with Wisdom for Life."is print...
Click Here to Visit My Etsy Shop!