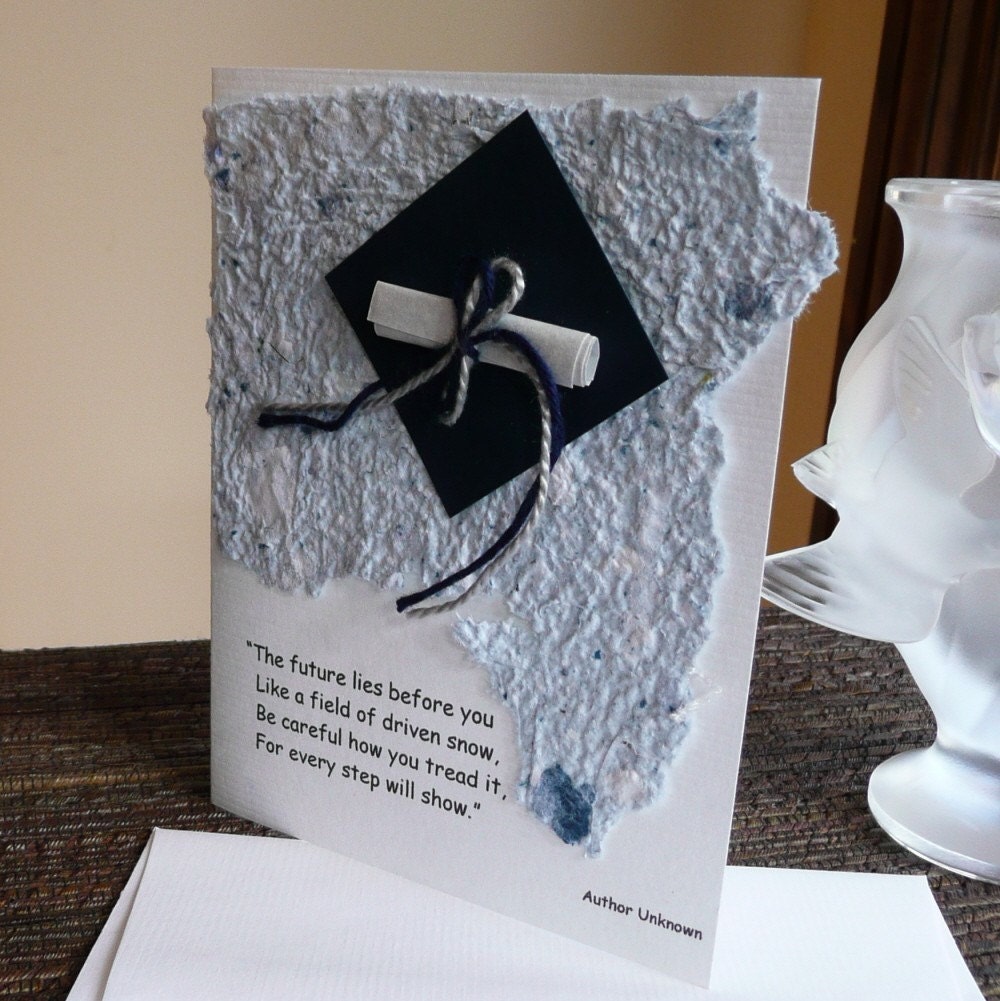 Whether they are Graduating High School or College this poem is appropriate.
The future lies before you
Like a field of driven snow,
Be careful how you tread it,
For every step will show.
A rolled diploma tied with string is attached to navy card stock and mounted on hand made recycled paper with confetti in the paper. This can be made in any color you wish t...
Click Here to Visit My Etsy Shop!