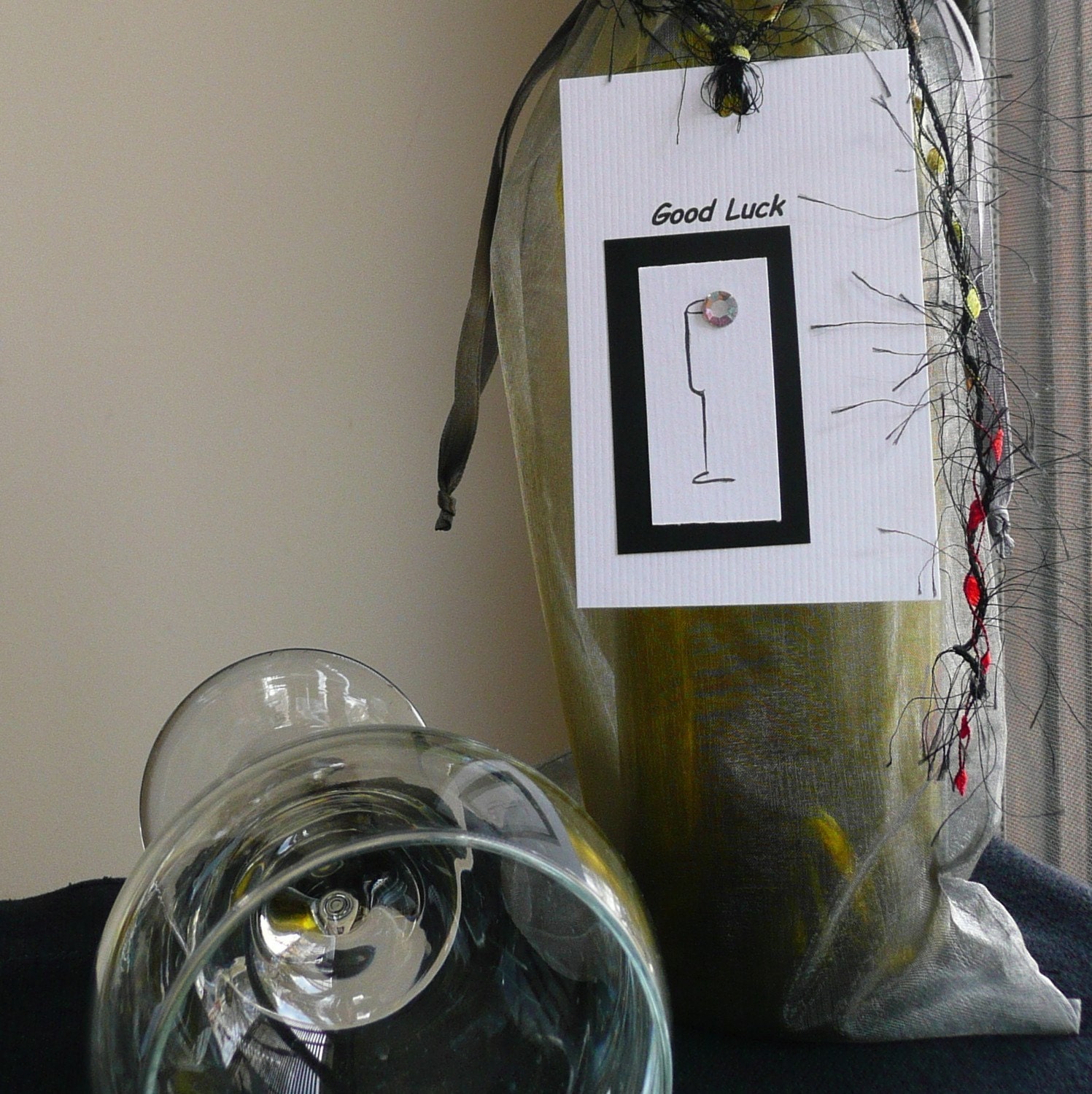 The tag is hand painted champagne glass with a rhinestone embellishment. Good luck, Congratulations, Thank you etc. is printed on the tag and there is room at the bottom or back for your greeting.
Next time you need to take a gift take a bottle of champagne with this hand made tag.
Each come packaged in a plastic bag. Bottle and bag not include
The tag can be cha...
Click Here to Visit My Etsy Shop!